Ready to use premade plans
Our smart goal setting feature allows you to set concrete achievement plans with the tap of a button.
Goal Achievement Plan

Utilize achievement
plans, guidelines,
tips, and resources
made by experts
Key steps

Milestones to get to the bigger picture

Habits

Positive actions to repeat for each day

Tasks

Bite-sized to-do lists to check off items

Notes

Useful tips and references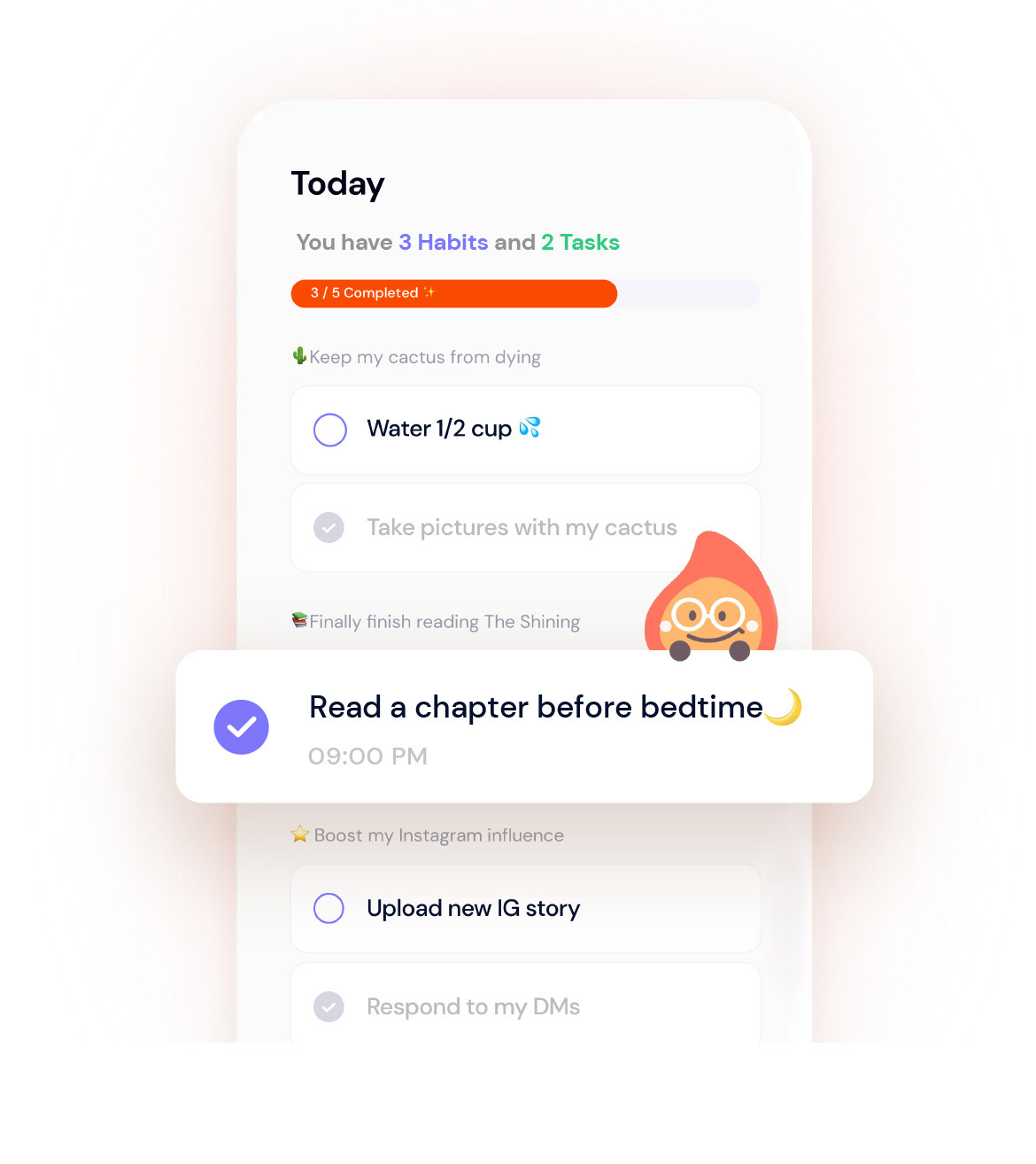 Focus on what really matters today
Get a glimpse of your daily to-dos and focus on the important tasks at hand.
Keep your goals
on track
Check the statistical analysis of your progress and make improvements in struggling areas.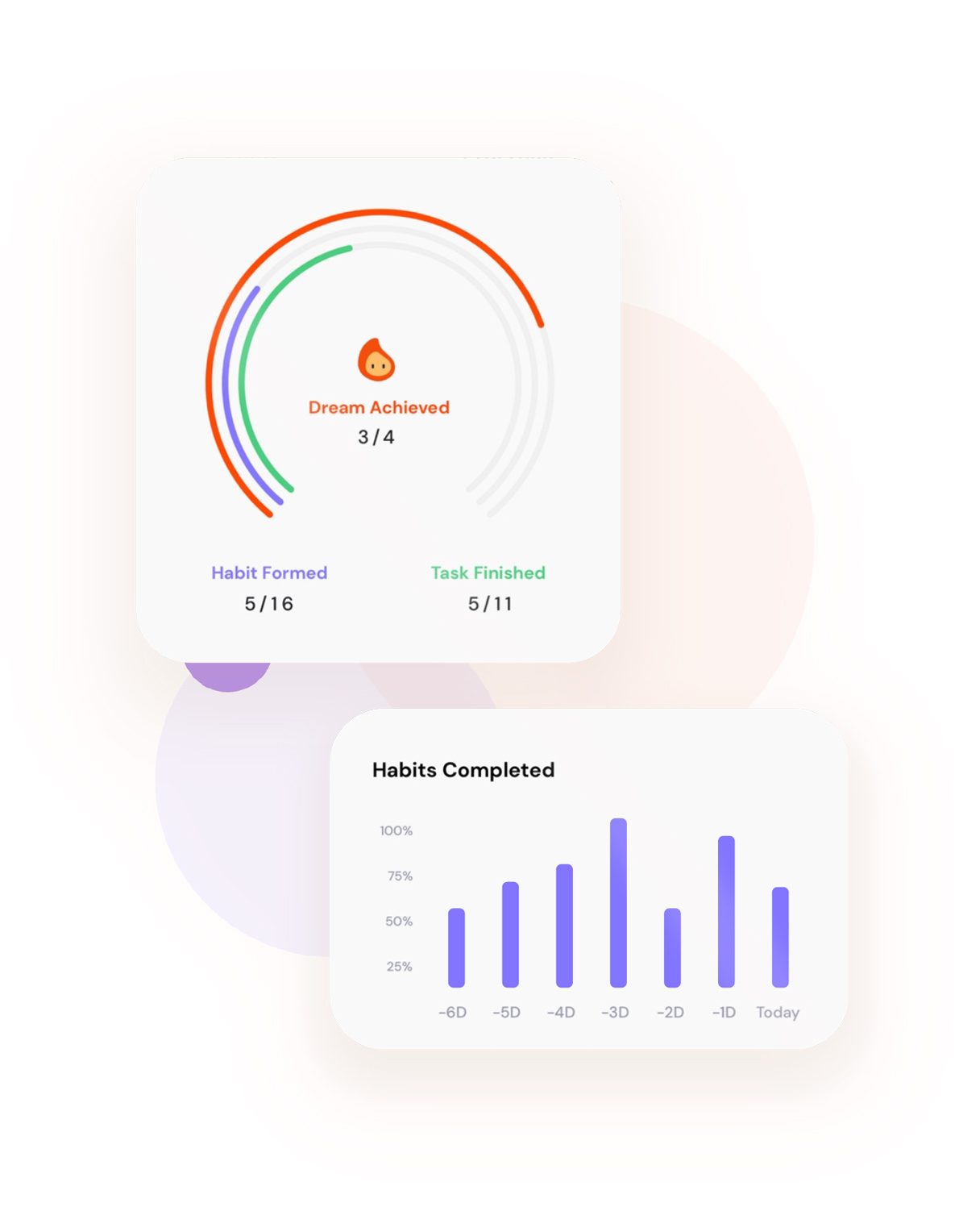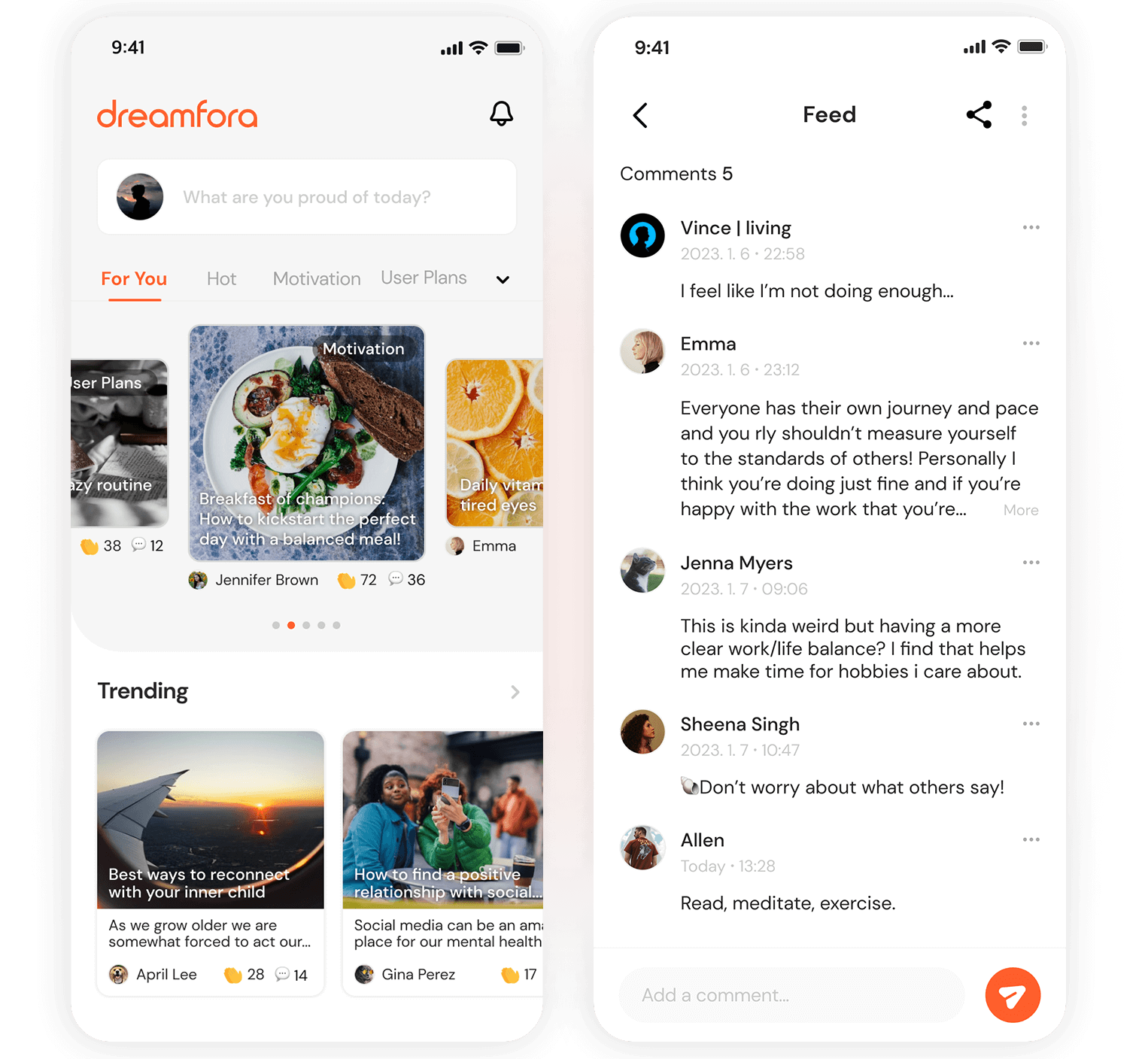 Become part of a community
Join a community of people on similar journeys as you.
Share your progress, advice and find your voice.
1000+ Goals to choose from
Over 1000 plans as well as motivational tips and quotes to empower and inspire you,
leaving you ready to take on new challenges.